Virtual Event
Navigating the Early Years
November 18 2021 @ 12:30 pm

-

1:30 pm

PST

Virtual Event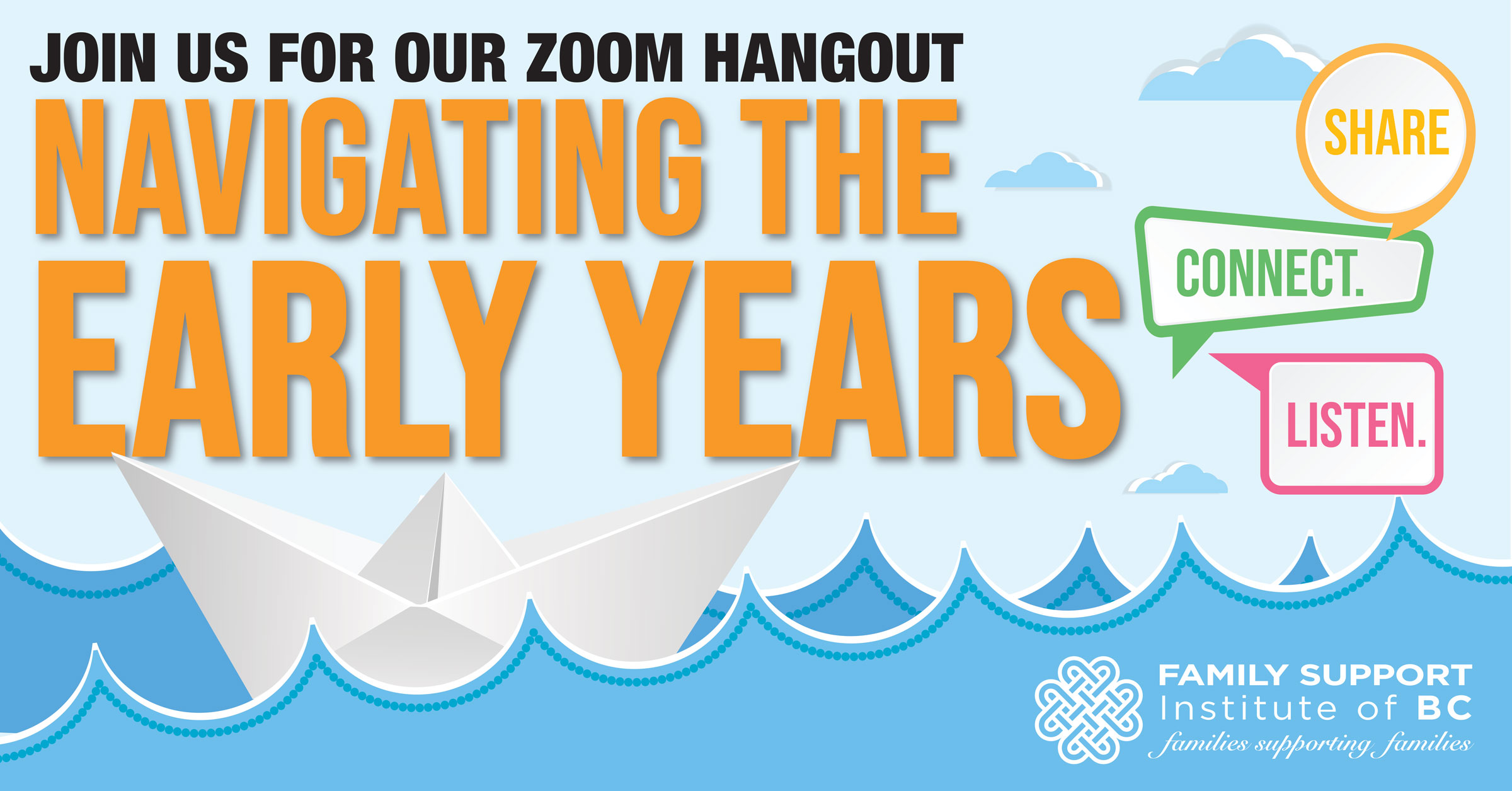 SESSION INFO: « Back to all events
Families and caregivers of children 0-8 are invited to come together in a safe space for camaraderie, inspiration, problem solving, and support. Bring your thoughts, questions and wonderings to the conversation circle and share and encourage each other.
Guest Speakers:
Cindy Ashe and Krystal Jack, Northwest Child Development Centre Jordan's Principal Service Coordinators for the Lakes District and Nechako areas, and Gitxsan and Wet'suwet'en territory, will talk about how they work with First Nations children and families to access health, social, and education supports, including Jordan's Principal funding.
Areas that Cindy and Krystal may be able to help with in regards to your child or youth's development include social, emotional, mental, and physical, or if your child is on a wait list.
Click here to register:
https://us02web.zoom.us/meeting/register/tZAvcu2grzwtHdEV3O9AqtujGm_hLm3YgPNL
Family Support Institute of BC (FSI) is a provincial not-for-profit society committed to supporting families who have a family member with a disability. FSI is unique in Canada and the only grass roots family to family organization that has a broad volunteer base.
FSI SUPPORTS AND SERVICES ARE FREE TO ANY FAMILY
You are invited to join FSI: EARLY YEARS TRANSITIONS, a private Facebook Group created by The Family Support Institute of BC aimed to support families navigate the journey of transitioning into Kindergarten for their loved ones through peer-to-peer support and shared experiences. https://www.facebook.com/groups/fsitransitiontok
All FSI Zoom sessions can be accessed by telephone only if access to computers and/or internet is a barrier. If you need assistance registering for any session, please call our office at 1-800-441-5403.
*FSI
Related Events