Virtual Event
Welcome to the Early Years: School Age 3-5
November 2 2021 @ 7:00 pm

-

8:00 pm

PDT

Virtual Event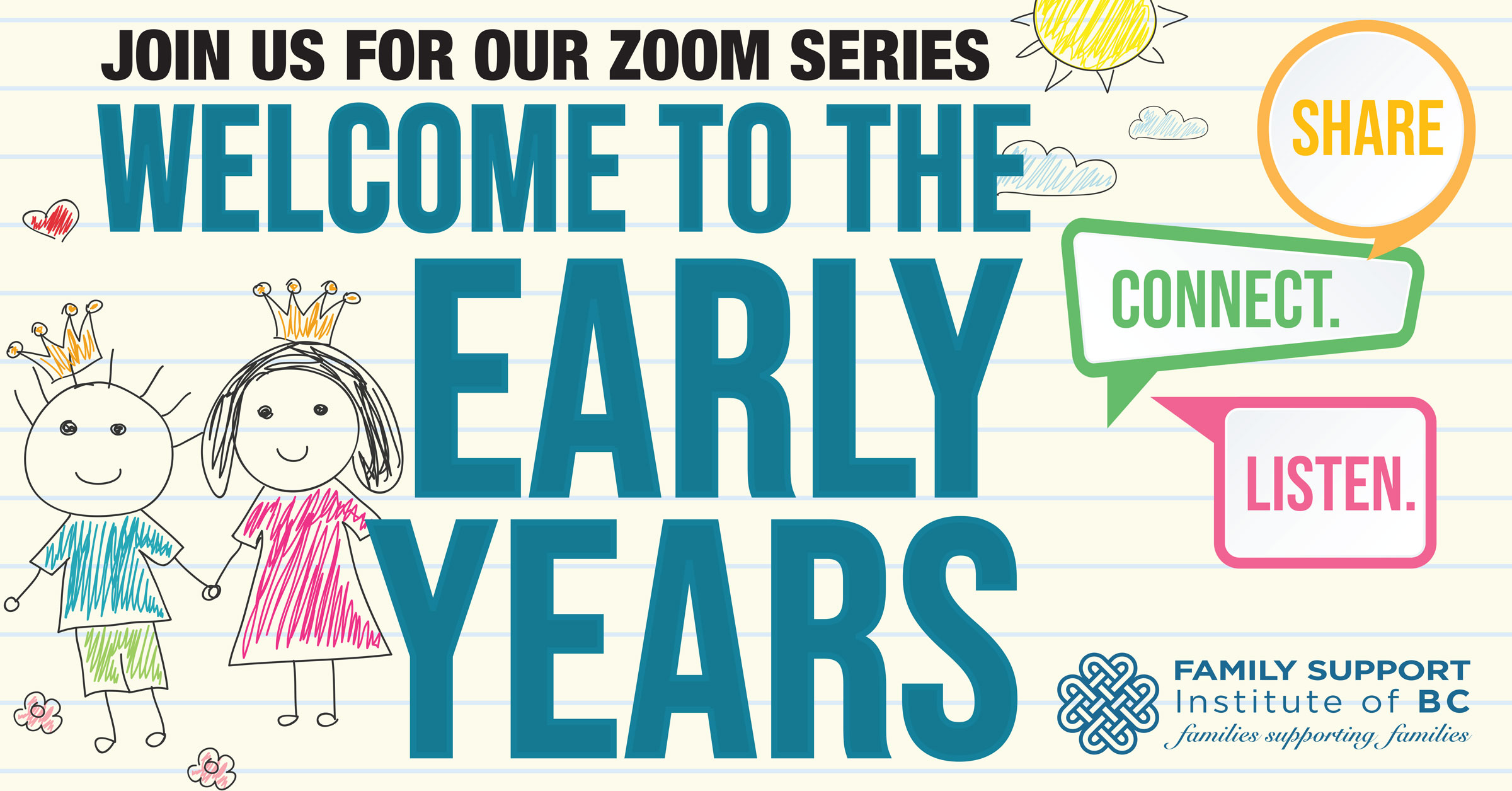 SESSION INFO: « Back to all events
FSI Early Years Series are bite-size sessions that offer a deep dive into early years topics.
Please join us on November the 2nd as us as we take a closer more detailed look at The Ages & Stages Questionnaire® (ASQ) with Nicole Hoodicoff Family Resource Coordinator with The Childhood Connections Okanagan Family & Child Care Society. We will also be hosting Charito James Aboriginal Supported Child Development (ASCD) Consultant with the Metis Community Services. Charito will share information about the ASCD program and how families can access these important early years programs.
Aboriginal Supported Child Development
ASCD is a family centered and culturally-relevant program intended to support Aboriginal children who require extra support due to a developmental delay or disability in a physical, cognitive, communicative, social, emotional, and behavioral area. Services are holistic, offered from a strength based approach, and include inclusive decision making. Program staff are trained in Child Development and Trauma Informed Practice. ASCD services are delivered in childcare programs, or based on the needs of the child/family, other settings under exceptional circumstances.
The Ages & Stages Questionnaire® (ASQ) is s developmental and social-emotional assessment tool. They are filled out by parents or caregivers and are scored by trained facilitators. Professionals have used and trusted Ages & Stages Questionnaires for more than 15 years to help pinpoint childhood developmental delays as early as possible. The first 5 years of life are critical developmental years. The sooner that a delay or disability is caught, the sooner the child can be connected with services and supports that make a real difference.
Family Support Institute of BC (FSI) is a provincial not-for-profit society committed to supporting families who have a family member with a disability. FSI is unique in Canada and the only grass roots family to family organization that has a broad volunteer base.
FSI SUPPORTS AND SERVICES ARE FREE TO ANY FAMILY
You are invited to join FSI CONTINUING CONVERSATIONS, a private Facebook Group intended to continue conversations of support or provide an alternative platform for support. www.facebook.com/groups/fsicontinuingconversations/
All FSI Zoom sessions can be accessed by telephone only if access to computers and/or internet is a barrier. If you need assistance registering for any session, please call our office at 1-800-441-5403.
*JLA
Related Events