Virtual Event
FSI Learning Explorations – Microboards and Individualized Funding
May 31 2021 @ 10:00 am

-

12:00 pm

PDT

Virtual Event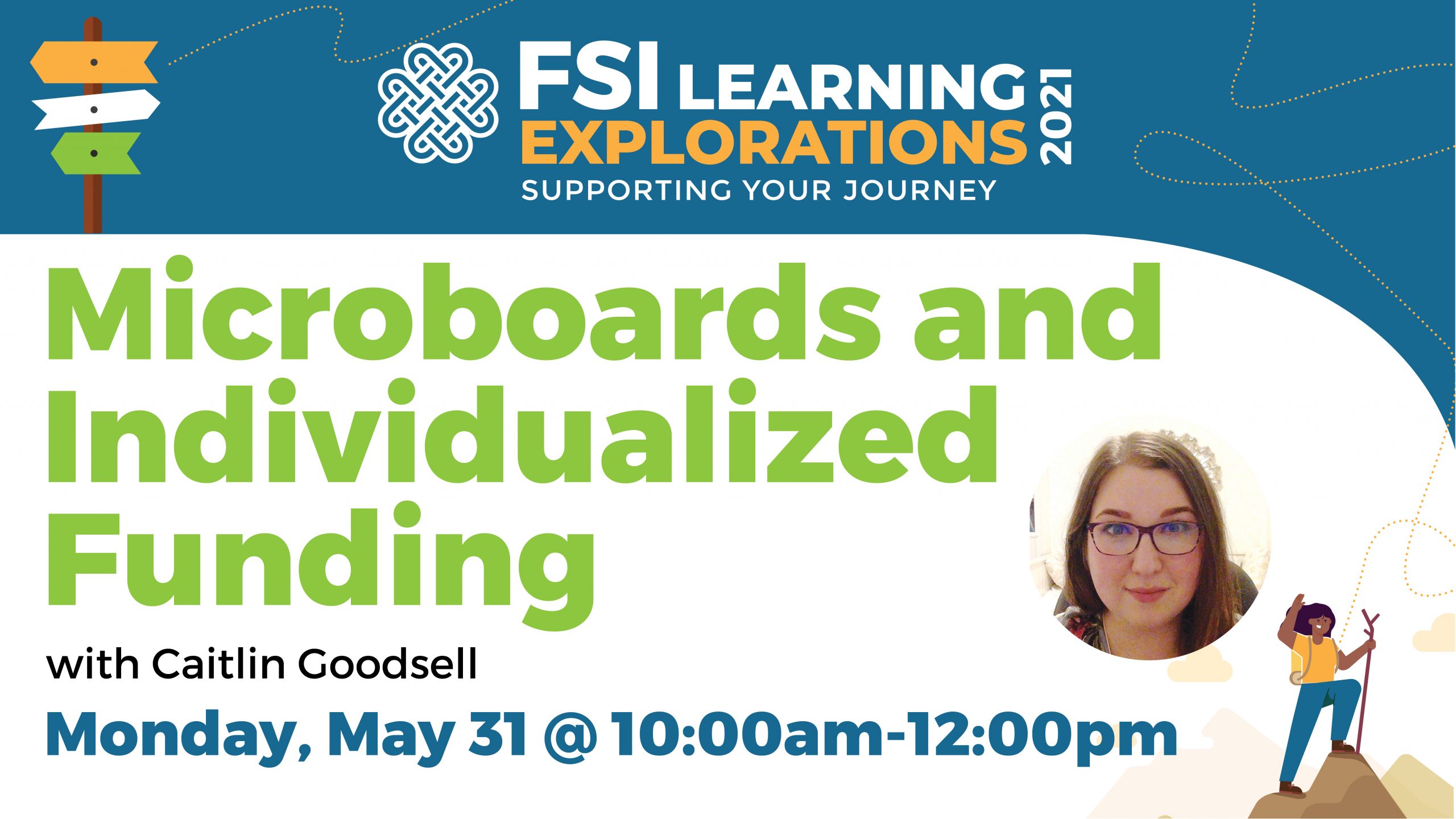 SESSION INFO:   « Back to all events
Join us on May 31st for Microboards and Individualized Funding
Microboards are small non-profit societies created by family and friends to provide personalized support for a person with disabilities. Microboards may go on to contract for government funds so that they can hire and direct their own support staff. The focus of the Microboard is supporting the person to have an inclusive life in their community.Individualized Funding is a payment option available through Community Living BC (CLBC) that allows individuals with disabilities and their families to customize and direct the paid services they have through CLBC. This can be done either through a Host Agency agreement, or through Direct Payment – we will discuss and explore each option.In this workshop, you will learn about; the intention behind Microboards and how they are created, the different options available through Individualized Funding, and how Vela supports both of these models.
Learn the philosophy and intention behind Microboards and what makes them unique
Learn about the available payment options through Individualized Funding
Understand Vela's role in assisting families and individuals with the creation of Microboards and/or set up of Individualized Funding supports
Learn from stories of other peoples' experiences with Microboards and Individualized Funding.
After registering, you will receive a confirmation email containing information about joining the meeting.
Caitlin Goodsell  was born and raised in the Kootenays and moved to the Lower Mainland, where she now resides, in 2005. She has worked with people with disabilities throughout her life, beginning by assisting with the care of her foster siblings, and continuing as a support worker for individuals with various and complex needs. She has been a facilitator with Vela for the Lower Mainland and Kootenay region since 2008, and has recently moved into the position of co-Executive Director.
Related Events