Virtual Event
Recipes for Respite
May 31 2021 @ 6:30 pm

-

7:30 pm

PDT

Virtual Event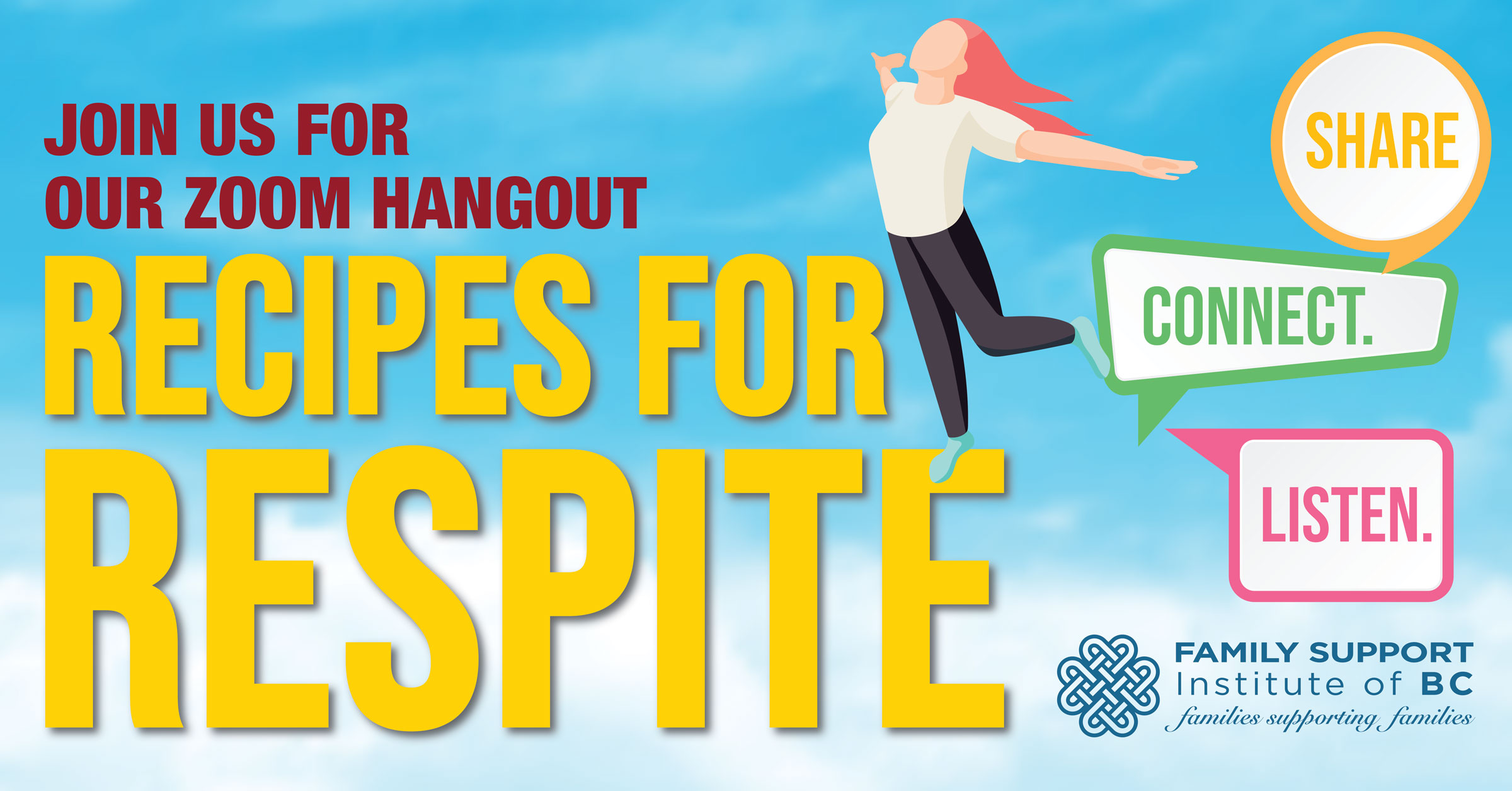 SESSION INFO:   « Back to all events
What's your Recipe for Respite? COVID is still here. And families need a break to stay safe and strong.We're interested in learning about and sharing what families are already doing to get a break, as well as understanding the unique ingredients still needed to make respite a reality. Please join our discussion circle about how we can work together for families and their loved ones to have a safe and helpful break from the significant and daily stresses going on right now.
THEME FOR THIS SESSION: Places to Relax – From local beach to camping. Do simple things in a grand way to make it feel more like a getaway – as long as this does not feel like extra "work"
Family Support Institute of BC (FSI) is a provincial not-for-profit society committed to supporting families who have a family member with a disability. FSI is unique in Canada and the only grass roots family to family organization that has a broad volunteer base.
FSI SUPPORTS AND SERVICES ARE FREE TO ANY FAMILY
You are invited to join FSI CONTINUING CONVERSATIONS, a private Facebook Group intended to continue conversations of support or provide an alternative platform for support. www.facebook.com/groups/fsicontinuingconversations/
All FSI Zoom sessions can be accessed by telephone only if access to computers and/or internet is a barrier. If you need assistance registering for any session, please call our office at 1-800-441-5403.
*FG
Related Events