Virtual Event
FSI Learning Explorations – Beginners Minecraft Social Party
June 12 2021 @ 1:00 pm

-

2:00 pm

PDT

Virtual Event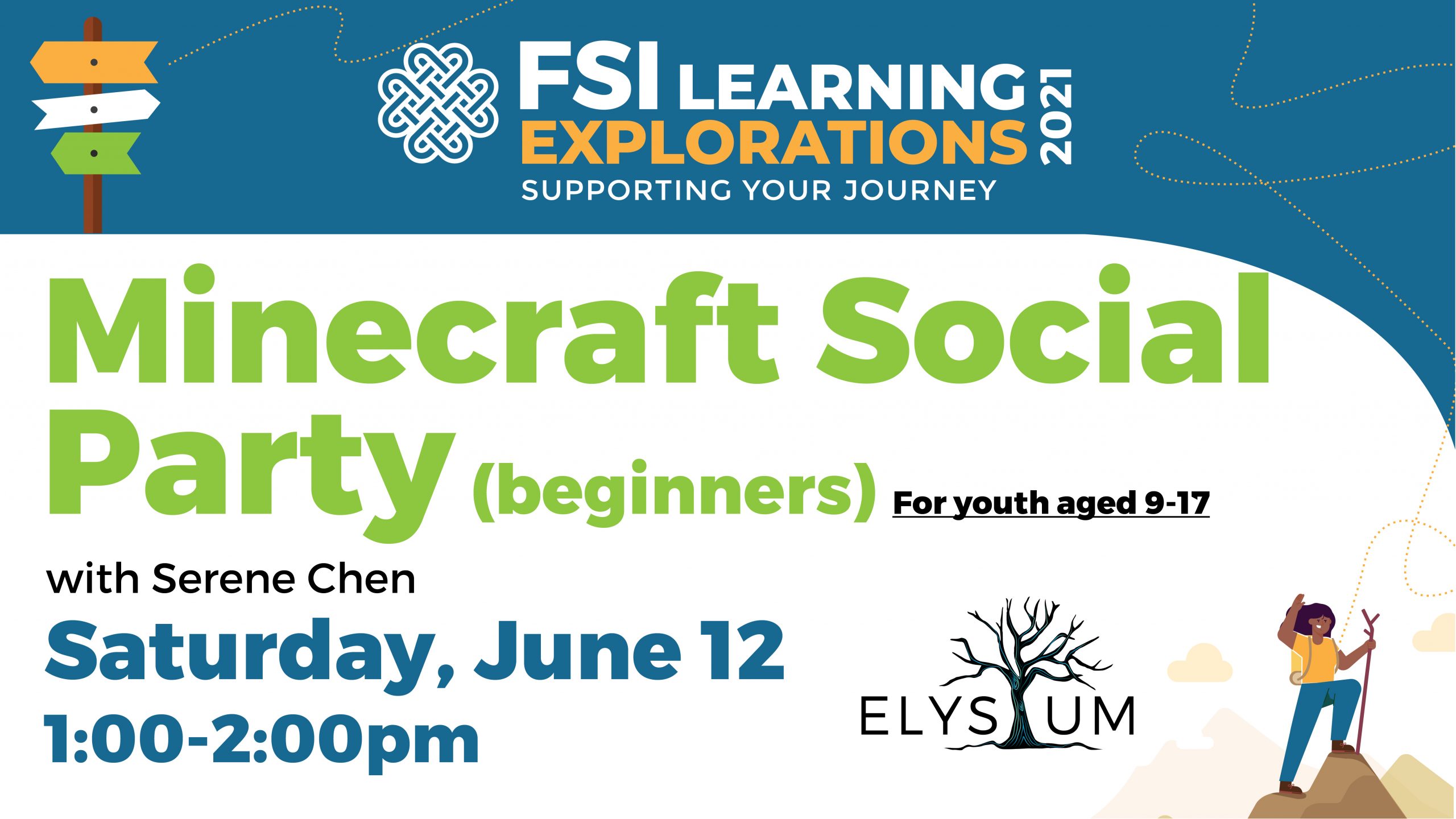 SESSION INFO:   « Back to all events
This session is reserved for youth ages 9-17
Limited Enrollment – max 10 participants
Registration closes June 7, 2021
New to Minecraft and want to learn the game?
This event will focus on introducing the basics of Minecraft Survival mode. We will learn how to mine, build, and even fight mobs, the monsters in Minecraft.
If you do not have the Minecraft game yet, no worries. Choose the assisted set-up option when you register so our team can help you get set-up! Please note, there is a $35 one-time fee to buy the game. This session is reserved for youth 9-17.
Limited Enrolment – max 10 participantsFSI has partnered with Elysium for 2 sessions on June 12! Elysium is a Minecraft server for neurodivergent kids to build & explore together.
Players of all social and learning differences, including, but not limited to Autism, ADHA, and other learning disabilities are welcome. Elysium is a non-profit dedicated to empowering neurodivergent youth through play by creating a safe virtual space for them to express themselves, build confidence and forge connections. Elysium has been working in partnership with other community organizations to deliver Minecraft based recreational programs for their audiences. Elysium has a zero-tolerance policy for bullying, builds are protected, and the priority is that Elysium stays a welcoming and fun world for all players. Moderators are online to provide support and enforce served rules between 4- 8 pm PST.
**Please note that both sessions are only available for Minecraft Java Edition (for computer, NOT for tablet, iPad, mobile or consoles). Thank you!
After registering, you will receive a confirmation email containing information about joining the meeting.
Related Events